How not to look basic: The Milk Edit
A high concept with low maintenance beauty essentials, Milk Makeup has become the newest brand to paint your face with. The brains behind Milk studios in New York, Mazdack Rassi and Georgie Greville, launched the makeup line earlier this year, describing the brand as "fun, eco-conscious and cool. Our multifunctional, high-tech formulas are built for the girl on the go who spends less time getting done up, more time getting stuff done." The tangible version of the cultural hub, Milk Makeup also welcomes Marie Claire editor, Zanna Roberts Rassi, the wife of Co-Founder, Mazdack, to input her fashion and beauty expertise ensuring that you won't have a pore less, overly frosted face. Embracing all forms of 21st century beauty, here's 5 reasons why you need to buy another version of milk.
1. Their products are paraben-free and vegan-friendly, meaning you won't be doing damage to the environment when using their organic ingredients of lavender and coconut wax.
2. Their 85-piece cosmetic line has a slicker than your average packaging system. Take their 'eye marker', a chisel tip applicator that will never make you late again when doing your morning cat eye.
3. Their cooling water has been described like a shot of espresso for your eyes.
4. Their Youtube make up tutorials actually make sense.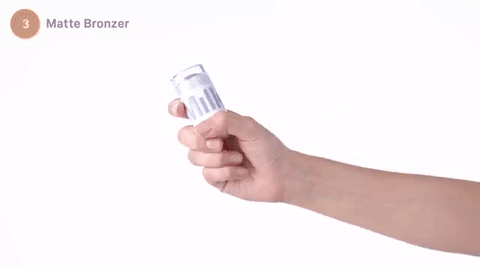 5. Like actual milk itself, Milk Makeup is good for you. Infusing elements like vitamin B5 for conditioning and avocado oil for hydration, your skin can thank the team here.