Selfridges' new campaign celebrates everyBODY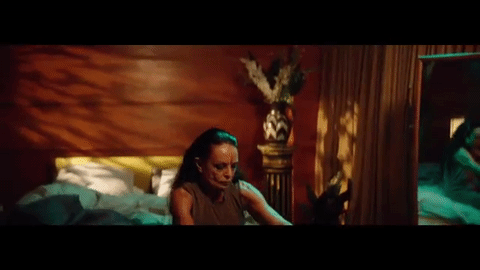 The 540,000 square foot retail reality, Selfridges, has just released it's latest video campaign entitled 'Incredible Machines'. In celebration of their new 37,000 foot 'Body Studio' the British department store has divorced itself from the stereotypes of women in magazines, on social media and the overall cult of celebrity, taking a stance for everyBODY. Selfridges describes their latest venture as " the wellness movement continues to influence how we depict, treat and talk about our bodies, we are seeking to explore the joy, strength and beauty of individuals united in motion." continuing "Whether the sight of a clean-eating hashtag makes your toes curl or your morning just isn't complete without a sprinkling of chia seeds – we invite you to celebrate the beauty of difference through our EVERYBODY campaign."
The four minute video features creative individual, Michele Lamy, activist Charlie Craggs, model Naomi Shimada, Thai boxing champion Ruqsana Begum and Founder of Wah Nails, Sharmadean Reid. The film explores the unseen relationship five women have with their bodies and their undergarments, forming a realistic and aspirational image of 21st century women. One woman comments "Why is there such anxiety and shame attached to being a size 14? I want the tokenism to be taken away" Directed by filmmaker and curator, Kathryn Ferguson comments one of the greatest campaigns made of all time "For so long underwear advertising has been dominated by certain images of women in heightened poses and impossible designs. When in reality, this is worlds apart from the everyday act of putting on your pants and the choices we make in the morning. I hope the film helps to cut through the noise and show amazing women appearing stripped back, as they are, speaking truthfully. All five have achieved great things and for that reason I wanted to go back to basics - finding out how they felt about themselves. I would love people to feel inspired by these women; leaving them more positive and celebratory of their own bodies."
#Selfridges #BodyStudio #IncredibleMachine #MicheleLamy #thefashionhub #fashionnews