5 things you should probably know about LP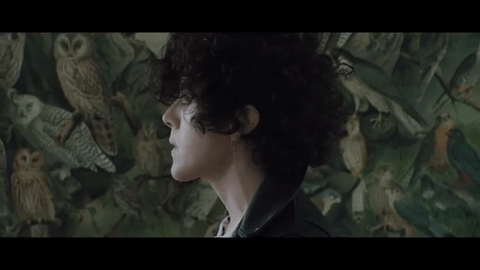 Experimenting with the boundaries of music, Laura Pergolizzi also known to the modern world as LP has created a collection of new sound from pop rock to foot tapping folk. A Saint Laurent dream circa Hedi Slimane, the five foot singer/songwriter who's latest song 'Lost On You' has gone to number one in Europe, captures a stylistic vision when it comes to 21st century sound and sexism. Representing the pinnacle of pushing barriers, here's five things you should probably know about the whistle loving vocal genius.
1. She's written songs for Christine Aguilera, The Backstreet Boys and Rihanna.
2. She helped 'build' Heidi Montag's singing career. "I love Heidi. She's the loveliest person, such a sweet woman. [But] what happened is that I didn't really write them with her. I wrote them and then she did them. I had just written a bunch of songs, and her and her husband loved them."
3. The genre defying singer is a compulsive whistler and uses it in many of her songs.
4. She's a prime example that over night success doesn't just happen "I didn't know shit about shit. I started playing at the worst places possible on [New York's] Bleeker Street. I wrote terrible songs. I killed it. My only friend used to come to my shows and I'd play to her essentially. It's a life experience. I took away from it an appreciation. All the shit makes me terribly appreciative. I worked really hard and went really hard at it."
5. She's a lyrical genius and Lost on You is one of the greatest songs of this era. Here's why.